10 Cities to Travel to in The United States of America
Category

Americas, Destinations, Travel, WORLD TRAVEL BLOG & NEWS

Post tags

Austin, backpacking, Georgia, Grand Canyon, Lake Tahoe, Miami, New Orleans, New York, Philadelphia, Seattle, Texas, United States, vacation

Are you ready to shake up your vacation routine? While many of us are drawn to visit the same places over and over again, there is such a big, wide world to explore. The main problem can be narrowing down our options. One strategy is to let your interests guide the way. Whether you love history, food, music, or the great outdoors, you can plan a trip that will allow you to spend time doing things that you love.


1. Savannah, Georgia

A trip to Savannah is like taking a step back in time. The historic district, with the dripping Spanish moss, manicured squares, and old houses, is the perfect backdrop for a history enthusiast. There are many options for tours here, including the Old Trolley Tour (for a general overview of the city), graveyard tours (for a spooky approach to local history), or even bike tours (for those travelers looking to stay active).



2. Austin, Texas

The city of Austin, Texas is often called "the live music capital of the world." If you're a music fan, there is almost no better destination to visit than Austin. Here there are more than 200 live music venues and dozens of music festivals. Where to begin? A music tour will introduce you to the history of music in Austin, and where to soak up the live performances today.



3. New York City

One of the most food-obsessed cities in the country is New York City. When planning a trip, look for a tour that allows you to delve into a type of cuisine you're interested in. There are tours of Chinatown, cooking classes in Harlem, wine and cheese tastings in Greenwich Village, and more. With an expert leading the way, you'll learn a ton about food and New York City too.



4. Lake Tahoe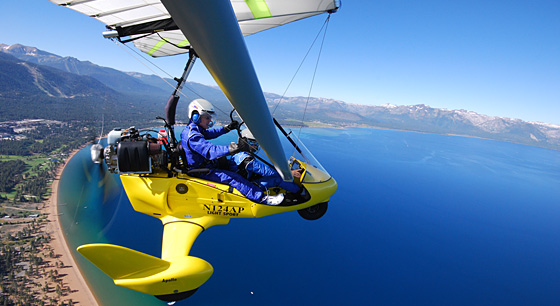 Sometimes the perfect getaway is one where you breathe in a big gulp of fresh air. That's exactly what you'll find in Lake Tahoe, either during the winter ski season or the summer season. During the winter, embark on snowshoeing tours. If you prefer the warm weather, enjoy hiking tours or boating excursions to get your fill of the great outdoors.



5. Miami, Florida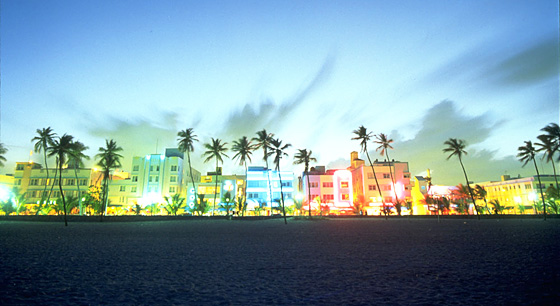 Some travelers are fans of more recent history, such as Art Deco architecture. To see this concept come to life, plan a trip to Miami, Florida and take a tour of South Beach. Local historians will illuminate the best examples of Art Deco architecture and point you in the direction of the best theater, dining, shopping, and museums that this sizzling city has to offer.



6. New Orleans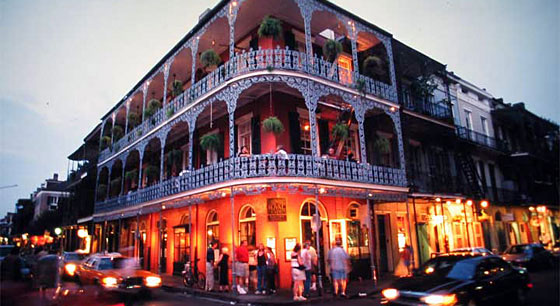 Another fantastic music city is New Orleans. Skip the crowds of Mardi Gras and plan a trip when the city is a little calmer. A historic walking tour will be a great introduction to the city. There are also many food-based tours that will introduce visitors to the spices and cooking methods of famous New Orleans Creole cuisine. Don't forget about live jazz performances at night; this city is known for its jazz.



7. Seattle

There aren't many cities that allow you to combine the buzz of the city and the activity of the great outdoors, but Seattle is one of them. Plan a trip where you spend some time exploring Seattle's most famous sights — the Space Needle, Pike Place Market, the Seattle Aquarium — but then break away from the attractions to discover the more natural side of the city. Tours are available to help you explore places like Seward Park or further afield into Puget Sound.



8. The Grand Canyon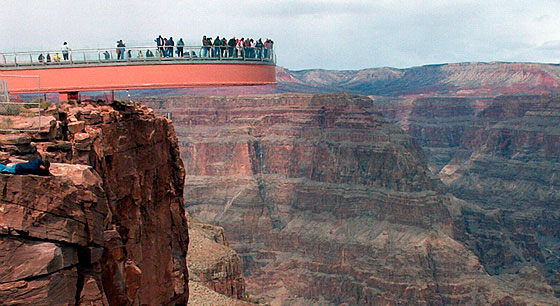 No traveler has ever seen America until they have set eyes on the Grand Canyon. There are countless tours available here, whether you want to hike parts of the canyon, explore on horseback, or gaze at the stars with telescopes along with the helpful hand of an astronomy expert. Be sure to give yourself plenty of time for this trip; visitors always seem to want more time to soak in the grandness of it all.



9. San Francisco

Another fantastic food town is San Francisco. There are the basics, such as Ghirardelli chocolate, but there are also many new fun and exciting ways to discover the local food scene. Sign up for a food-focused walking tour where a local will help you discover traditional, fresh, innovative, and ethnic things to eat. Seeing the city from this perspective guarantees an authentic experience in San Francisco.



10. Philadelphia

The small, manageable city of Philadelphia is another hit for history lovers. Here you can discover how the United States was founded through a series of walking tours and museum visits. From the thriving outdoor markets to a developing dining scene, there are lots of exciting reasons to plan a trip to Philly.


-Subscribe to get free updates via RSS or email, follow us on Twitter or find us on Facebook-