4 Things You Never Knew About Mount Everest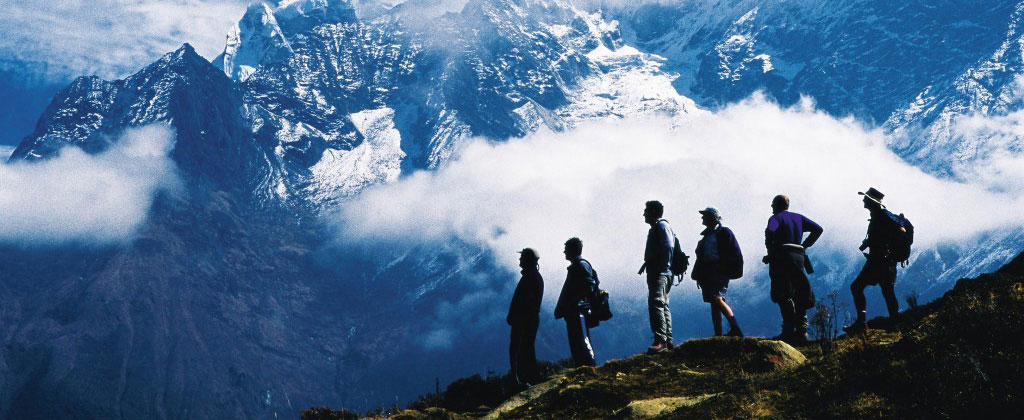 What's in a name?
Mount Everest was named after Sir George Everest, in honour of his recording of the mountain's height and location. However, it was also named by the Nepalese and the Tibetans, although you can't blame the Royal Geographical Society, who registered the name, as the borders to Nepal and Tibet were completely closed to foreigners. To the Nepalese, Everest is known as Sagarmatha, which means 'Goddess of the Sky', and to Tibetans the mountain is referred to as Chomolungma, 'Goddess of the Universe'. Whichever way it's named, it sure beats 'Peak 15′, its moniker prior to Mount Everest.




The Legacy of Hillary and Norgay
New Zealander Edmund Hillary and Nepalese Sherpa Tensing were the first climbers in history to reach the summit. This is common knowledge, but did you realise that they actually reached the peak on the very eve of Queen Elizabeth II's Coronation? These two remarkable pieces of news became inextricably linked in the psyche of the Commonwealth at the time, and seemed to represent a new positivity following the austerity of the aftermath of World War II.


The First Lady of Everest
The first woman to climb to the top of Everest without the aid of oxygen, or indeed sherpas, was mountaineer Alison Hargreaves in 1995. In fact, Hargreaves had undertaken many major climbs while pregnant, and was able to ascend the great North Faces of the Alps in a single season. This was another first for the intrepid climber. Sadly, Alison Hargreaves perished while climbing Pakistan's K2, also in 1995.


Remarkable climbers
Mount Everest is one of the ultimate goals for climbers all over the world, with different abilities. The youngest person to climb Mount Everest was a young sherpa called Temba Tsheri. While Tsheri's documented age varies around 15 or 16 at the time of the climb, the fact still remains that he's still the youngest climber and has been since the 15th May 2001. The oldest person to climb Everest was Sherman Bull May who climbed on 25th May 2001 aged 64, the same day as Erik Weihenmeyer, who was registered legally blind.


Extreme Artist
Philip Gray is a landscape artist, capturing some truly remarkable scenery. The thing is, Gray has to see and experience his subject matter while painting it, or else he feels like he's cheating. So when he wanted to paint Everest, his paints and easels went with him. Philip Gray is able to catch the awe and majesty of Everest, and other remarkable parts of the world with his stunning art, working directly from the view before him. It's not just mountain ranges that have drawn his attention either; he even managed to paint under the sea in shark infested waters!


Citations:
There are exceptional quality mountain climbing accessories and clothing, such as the Rab Neutrino jacket at Trekitt.
-Subscribe to get free updates via RSS or email, follow us on Twitter or find us on Facebook-