DESTINATION : Angel Falls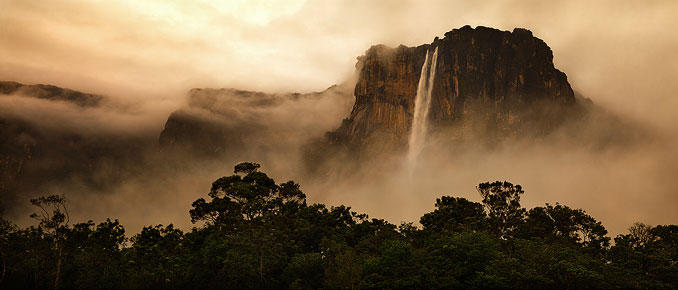 Angel Falls is Part of The UNESCO World Heritage Site.
Nearly 3 times taller than the Empire State Building and a staggering 3,036 feet higher than Niagara Falls, Angel or Paradise Falls is the tallest waterfall in the world. Located in an isolated jungle in Venezuela, it was the dream destination for the Pixar movie "UP". The remote area makes the backpacking journey there almost as breathtaking as the fall itself.

-coordinates: 5° 57′ 0 N, 62° 30′ 0 W
-Subscribe to get free updates via RSS or email, follow us on Twitter or find us on Facebook.