The Best Beaches in the Philippines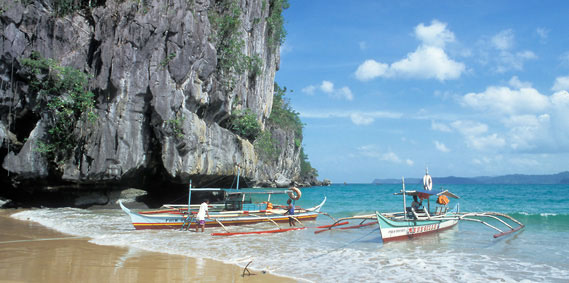 Category

Asia, Destinations, Travel, WORLD TRAVEL BLOG & NEWS

Post tags

backpacking, beach, beaches, Boracay Island, Entalula Island, island, islands, Matukad Island, Nido Island, paradise, Pearl Farm, Philippines, Siargao Island



Earlier this year, the Philippine Department of Tourism released a new slogan, "It's More Fun in the Philippines" to promote the sector all over the country.

With over 7,000 islands comprising the archipelago, the Philippines has more than just a handful of unique travel experiences to offer visitors that set foot on the country's breathtaking travel destinations.



Birth of a global meme
Within the first hour of the It's more fun in the Philippines campaign launch, Filipinos all over the world has taken to social media their favorite things about their homeland and captioned it with the slogan. From distinct Filipino traits to exotic dishes to pristine natural resources, netizens surely got a glimpse on why it is, indeed, more fun in the Philippines.


White sand, crystal clear waters
Dense mountains, steep caves, cobblestone streets, ruins of colonial edifices – the Philippines is a showroom of various interests. While these, no doubt, attract thousands of visitors year after year, it is the beaches that foreign holidaymakers seek out the most.


Thanks to a great number of tropical beaches in the country, the Philippines is one of the top countries in the world to consider if you are looking for a nice, sunny vacation. Here are some of them:



Entalula Island, El Nido, Palawan
Entalula Island is a small island with powdery-white sand secluded by limestone cliffs in El Nido. The seclusion allows you to enjoy your vacation privately with your family or group of friends.








Siargao Island
Surfs up! This teardrop-shaped island has been hailed the Surfing Capital of Asia. Visitors come to this island for the many local and international surfing competitions it hosts, whether as competitors or spectators.








Boracay Island
Many visitors from the west have embraced Boracay as their go-to tropical island, and it is no wonder why. The island offers nothing but the finest white sand, amazing sunset, clear blue waters and lots of water activities.








Pearl Farm
Located in the southern part of the country, Pearl Farm provides everything you would want for a relaxing retreat. The tranquil waters, tropical fruits, blue skies, rich flora and fauna will surely give you an experience you will never forget.







Matukad Island, Camarines Sur
Matukad Island is a place where you will find a mesh of the best features of other beaches in the country. Sugar-fine sand, limestone cliffs, surrounding islands – it is everything that defines a great Philippine beach vacation.



No matter where you decide to go, it is the hospitable and ebullient Filipinos that will make your vacation memorable.

Missing the Motherland? Watch Filipino TV online and see the beauty of the Philippines from thousands of miles!
-Subscribe to get free updates via RSS or email, follow us on Twitter or find us on Facebook.