Cliché But Forever Romantic Places in Paris to Experience

Cliché as it may seem, Paris really is the most romantic city in the world. Inexplicable as it may seem, the sights and sounds of the city simply just overflows with romance. For so long a time, this has become a haven for lovers who are looking for some quality time together.

So where do and you and your special someone exactly go for that adoring Paris getaway?



Paris Restaurants
An intimate candle-lit meal is always romantic and Paris has loads of restaurants that can provide you with this. Head on to the Le Baron Rouge and share a platter of fresh oysters over soft music or to the Les Ombres where you can dine over lobster, truffles and caviar while enjoying a spectacular view of the world-famous Eiffel Tower. If classic French cuisine is what you are looking for, the La Dame du Canton gives you just this in its below-deck lantern-lit restaurant


If you are travelling on a budget, you can turn to the little restaurants in Montmartre's cobbled alleys after a romantic stroll in the Sacre Coeur. For a three-course meal without the hefty price, you can enjoy top quality cooking in the Le Fumoir near the Louvre.



Paris Bars
A glass of champagne or cocktail would be the perfect way to cap off a romantic night. It is a good thing that Paris is teeming with bars and lounges. The Flûte l'Étoile may just be a tiny side-street but it provides couples with champagne cocktails as they sit on red velour sofas in its quiet alcoves. If you prefer a vintage take to your alcohol fixes, the 30s-themed Prescription Cocktail Club would be the perfect place to be. Aside from classic cocktails, they also serve their own creative creations.



Paris Walks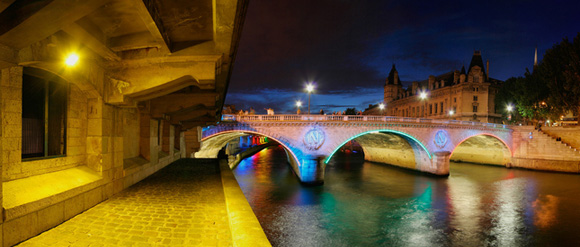 There is nothing more romantic than strolling hand in hand with your special someone. The banks of River Seine are just one of the many places couples can spend time in. It offers breathtaking scenes of the river and bank side along with little eateries and boutique shops. The popular Luxembourg Gardens features views of the Luxembourg Castle and gorgeous plants and lawns. This has always been a well-liked place for canoodling couples. You can also head on to the Sacré-Cœur for panoramic views of the entire city. The best part of this is the exciting trip as you make your way to the top.



Paris Activities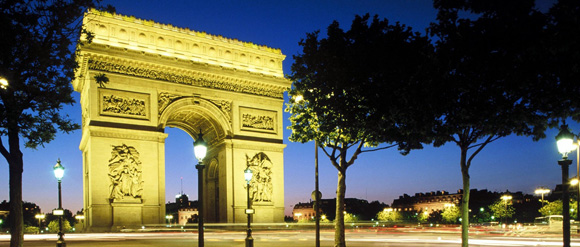 Aside from the typical sight-seeing and dining, the city also provides a multitude of activities that seem to be perfectly made for couples. Eating dinner on a Seine River cruise with Bateaux Parisiens with bubbly champagne and a French meal is a top favorite. It is the perfect mix of entertainment, sight-seeing, and good food. You can also try out riding a horse-drawn carriage all throughout Paris' landmarks. From the Eiffel tower, you will be touring the Champs Elysees, Trocadero, and down to Arc de Triomphe.


-Subscribe to get free updates via RSS or email, follow us on Twitter or find us on Facebook-