Hostels, Hotels and Apartments in Paris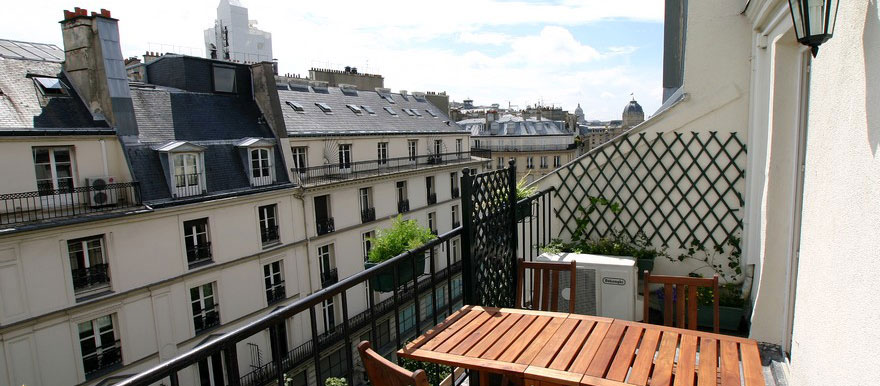 Paris is the city of love, but it cannot always be kind on your wallet. However, as it is such a big city, there is a wide range of accommodation in Paris to suit any budget. Here are just a selection of some of the hostels, hotels and apartments for those visiting Paris in the near future.



Purpose Built Party Hostel

This new addition to northern Paris is the St Christopher's Inn, just 2 stops from Montmatre and Gare du Nord metro. It is home to 300 beds, so you will be unlucky if you do not find a place to stay here. The hostel has live music in its own Belushi Bar with different events organised throughout the week. You probably will not be getting much sleep in this hostel as Wednesday is Karaoke, Friday is Student Night and Saturday is Club Party. Get friendly with your room mates as there are 8 or 12 people in each country. For those looking to party, this is the place for you and those on a budget will be happy to hear there is free breakfast and euro dinners every day at 7pm.



Good Value for Lone Travellers

This has to be one of the cheapest places in Paris for single room, from 29 euros a night. This one star hotel, Boissiere, is located just on the other side of the Boulevard Peripherique, but still very close to Paris. It is ideal for those travelling on their own or 2 travelling together. Reception is open 24 hours and check in is from 3pm. The hotel is small but there is a supermarket, postoffice and laundrette close by. There is even parking at a cost of 8 euros per day.



Opera

For those wanting to be a bit more central, the Hotel Opera Vivaldi is an excellent value for money 3 star hotel. It is located between Boulevard Haussman, the Opera Garnier and Galleries Lafayette. Recently undergone a renovation, the facilities are all modern. All 34 rooms are ensuite with air conditioning, tv and WiFi (although not free). There is a 24 hour reception and room rates cost from 59 euros per night for a double which does not include the city tax.



Champs Elysees Chic

The 5 star Hotel Lancaster just off of the Champs Elysees is for those who want to be in the heart of all the action. Single rooms cost from 340 euros a night so it will not be kind on your wallet, however if you are going here for a special treat, it is well worth it. The hotel was built in 1889 as a private mansion and converted in 1930 into the hotel it is today. All 60 rooms have been beautifully decorated with unusual antiques, precious porcelain and Louis XV furniture. At the same time, they are also fully equipped with the latest modern appliances, WiFi, flat sceen tvs, ipod docking stations and dvd players.



Renting Your Own Apartment

If you are heading over to Paris for a few days, it might be more comfortable to rent one of the short term Paris apartments. There are many companies that offer rentals in the city centre, from studios to 4 bedroom apartments. Renting an apartment lets you cook your own French cuisine, relax in your own living room and sleep in a comfortable bed.

Travelling round Europe can get expensive. Renting apartments in Paris can be very cost effective especially if travelling in a large group.




-Subscribe to get free updates via RSS or email, follow us on Twitter or find us on Facebook.