Hua Hin, Thailand : Add It To Your Bucket List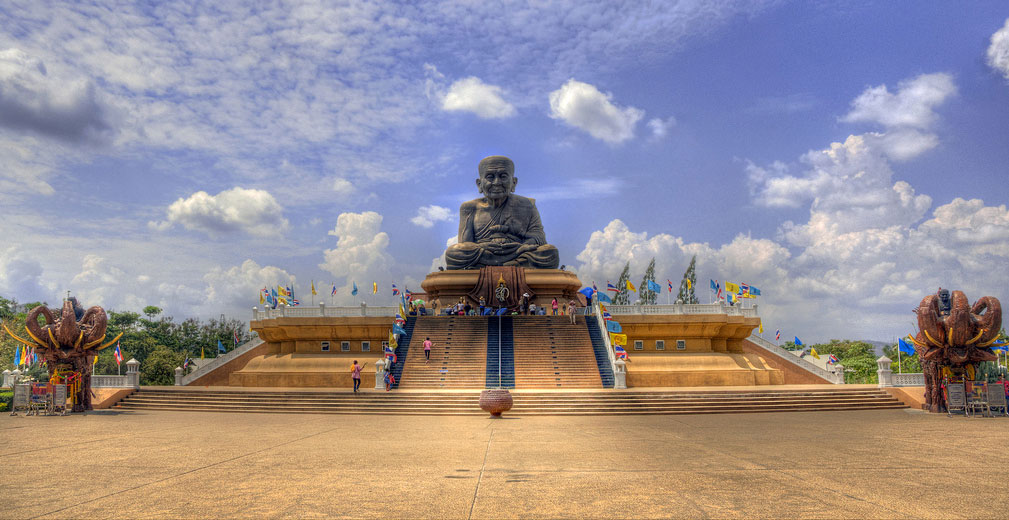 Just south of Bangkok lies the town of Hua Hin, a beach resort town on the Malay Peninsula in Thailand. The area enjoys a tropical climate with the coolest season seeing temperatures well into the mid-80s. The occasional outbursts of rain are heavy but short, making Hua Hin a vacationer's paradise. The town is gaining popularity among tourists and, as such, boasts a wealth of sites and attractions.



1. Hua Hin Hills Vineyard

Perhaps nowhere else in the world can you couple an elephant ride with a wine tasting. The view of the vineyards from the back of an elephant is absolutely amazing and the restaurant is the perfect spot for a relaxed meal. Be sure to take your camera as guests are free to take photos from every inch of the vineyard and the photos you take of the countryside will be a perfect souvenir.



2. Hutsadin Elephant Foundation

Speaking of elephants, if you love the giant pachyderms, the foundation can't be skipped. For under 1000 Bath guests can take an hour ride sitting abreast the largest land mammal in the world. The sanctuary is small and the staff is friendly, providing an up close and personal visit with these wonderful animals. An afternoon on the grounds will earn you a near perfect experience.



3. Khao Tao

Nicknamed Turtle Mountain, this beautiful island is the perfect setting for a romantic afternoon or evening. Visitors report that the sandy beaches are virtually unspoiled by man and the clear waters are wonderful for snorkeling. The island boasts a mountain that looks eerily similar to a turtle's shell, hence the nickname, and offers wonderful views of the mountains.



4. Huay Mongkol Temple

If you have any interest in religions of the world or just love gorgeously large statues, you simply must visit the Huay Mongkol Temple. The giant statue of monk Luang Phor Thuad is a site to behold and the three headed elephant statues are always a favorite among visitors. There are plenty of other sites in this complex, including other temples and locally run stalls selling food and wares. Visitors do recommend choosing a nice day as there is very little shelter should there be a rain storm.



5. Pala-U Waterfall

This amazing waterfall is a magnificent sight. Be sure you wear a sturdy pair of walking shoes as there are 15 levels to climb. Don't worry if you can't make it to the top, it's said to take the average person at least two days to climb the entire height of the waterfall. Stop at the entrance and buy a bag or two of fish food. The huge fish you'll find at level four love to be fed!


Hua Hin is a beautiful area of Thailand and should be included on anyone's bucket list. From beautiful temples to magnificent animals, there is no shortage of things to see and do. Make sure to pack a comfortable pair of shoes and carry a bottle of water with you. If you aren't used to walking in tropical climates, you'll be happy you have both!


-Get free updates via RSS or email, follow us on Twitter or find us on Facebook.
-Photos by H. Stiigvad