Beach Guide : Cape Town, South Africa

When it comes to beach holidays, Cape Town in South Africa may not have been the first place you thought of. With the stunning coastline and beautiful resorts around there though it is in fact an ideal choice.


There are a huge variety of Beaches around Cape Town. If novelty is your thing then you can spend your entire holiday on the beach and not return to the same one twice – though of course once of have seen them you are sure to want to!



Big Bay Beach
This is a quaint little beach with white sand on Table Bay. Best avoided on windy days, as with the rest of the beaches in the locale. What makes Big Bay Beach special is its views of Table Mountain to the rear and the infamous Robben Island out to sea, which is where the former South African president Nelson Mandela was held in jail.



Blouberg Beach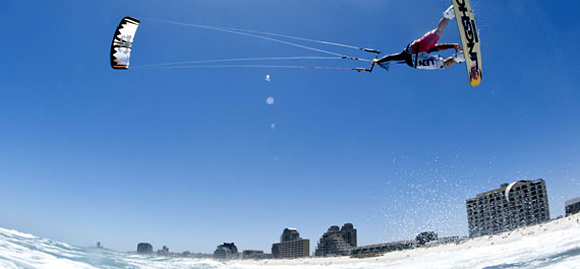 Just down the coast from Big Bay Beach, Blouberg Beach is a hotspot for kite surfing and parasailing. It is generally avoided by surfers however as the breaks are not ideal.



Table View
There are some nice bars and restaurants here, making it the perfect place to relax and enjoy the views of Table Bay and Cape Town. Parking is never a problem.



Clifton Beaches
There are four beaches here, and they are very popular. It is the spot to be seen in with the glamorous locale being matched with ease of access from Cape Town. Clifton Beaches can be massively crowded during the peak season, so it is advised to get your spot good and early!



Llandudno Beach
Named after place in Wales, Llandudno couldn't be more different (especially in January!). This is one of the best beaches in Cape Town. The sand is brilliant white and the natural scenery is enchanting. This is a spot favoured by surfers, who are drawn by the geography which causes adrenaline pumping 'barrels'. The sea here can be a bit much for swimmers however.



Sandy Bay
This is the spot of choice for naturalists in the Cape Town area. The beach itself is in a wonderfully sheltered bay, which provides a good deal of shielding from most wind directions, something that can prove to be a problem elsewhere. It is a bit out-of-the-way (as seems to be popular with nudists!), and it will take you about twenty minutes to get down to the beach from the road.



Noordhoek Beach
With the ocean on one side and Tokai Forest on the other Noordhoek Beach is a beautiful place. Horse riding is a big thing here, so expect to see riders galloping through the surf. The wreck of the ship 'Kapapo' can be seen at low tide.



Diaz Beach
This beach is at the very tip of the peninsula. There is a small fee to enter, but it is definitely worth it. This beach is never crowded so is ideal for those who like a little room to breath.
each



-Bonus: Boulders Beach >>


-Subscribe to get free updates via RSS or email, follow us on Twitter or find us on Facebook-