The Perfectest Backpacking Travel Backpack is by Tortuga

Backpacking and backpacking are spelled and pronounced exactly the same but they are quite different. First there is hiking backpacking and then travel backpacking – both of which involves moving from area to area with just a backpack in tow. While the basic mechanics seem the same, that's where the similarities end – and so should the primary gear, but rarely so.


This is why the new Tortuga Travel Backpack 45 is so special.
There are hundreds of great backpacks in countless styles and varying options in the market but nearly all of them are specifically made for camping / hiking backpacking, not extended round the world travel. There is a certain specificity about how experienced vagabonds pack their backpacks and many settle for a less than perfect bag – but not anymore. This specially made backpack suits the need and requirements of a travel backpacker down to the smallest details at a comfortable price of $199 USD without sacrificing quality.


"Tortuga Backpacks has designed the ultimate travel backpack made exclusively for travelers, by travelers."
Not only are these backpacks designed by actual backpackers (Jeremy Cohen and Fred Perrotta), they are made in the U.S.A. with a lifetime guarantee and a 110% refund policy. The Tortuga Backpacks follows our vagabonding packing rules of being no more than a 45 liter capacity pack and is a carry on accepted size of 22″ x 14″ x 9″. Like most other high quality backpacks, Tortuga has typical features such as sternum & waist straps with padding on high stress areas. Many premium priced backpacks tend to use cheap and flimsy nylon as there base material but Tortuga packs are an abrasion resistant 1680D ballistic nylon (the US Military likes to use 500D – 1000D). But it's the cleverly useful and almost hidden features that really makes this the perfect backpacking backpack;



Compartmentalization and Front Load Packing: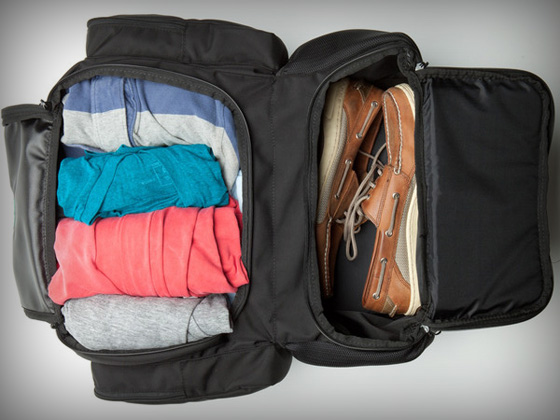 Instead of having 1 large compartment and 1 small one, there are ideally sized areas to separate clothing, shoes, accessories and laptops. Top loading backpacks are great for school where only books are used. But to backpackers where packing is an art, this is the only way to pack.
Security and Secret Stash: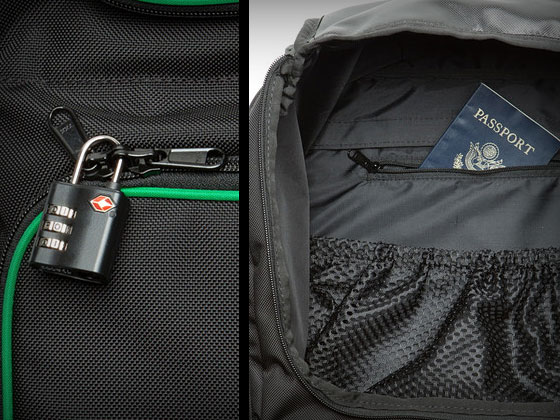 A feature all travel backpacks should have but almost never do, the lockable zippers. Just insert a small padlock in the loop for great on fly theft deterrence. Tortugas also have a secret stash pocket tucked behind where clothing should be packed perfect for cash, documents and passports.



Pockets, Pockets and Pockets:



Big but not too big accessory pockets on each of the sides for books, gadgets, food and travel documents. Also, the ingenious semi-hidden pockets on the waist belts for fast and easy accessibility.


For those who scour the internet and browse every retail shop in vicinity for that perfect travel backpack, the search is over…


The Tortuga Travel Backpack 45 is now here.
-Subscribe to get free updates via RSS or email, follow us on Twitter or find us on Facebook-