Travel in South Africa: The 4 Best Places to Explore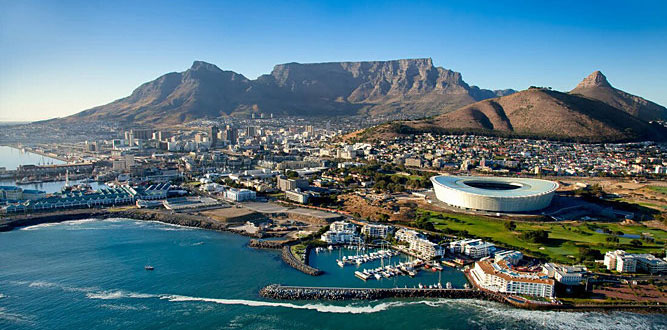 One of the most beautiful vacation destinations in the world is the country of South Africa.
Despite its somewhat troubled history, it is a mesmerizing place with amazing scenery and some very interesting places to visit. Cape Town and Johannesburg are the two biggest tourist spots and feature a myriad of things to see and things to do. Let's look at some of the top attractions that you can expect to see when you travel in South Africa.



Apartheid Museum
First on the list is the Apartheid Museum. This structure located in Johannesburg is a must-see when you travel to South Africa. It shows the history of the rise and fall of the segregation and oppression that used to plague the country. There is great attention to detail which will give patrons a very clear picture of the inhuman philosophies that Apartheid represented. When you arrive at the museum, you'll be given a card. This card states your race and you will be required to enter through the gate designated for your race. This works in conjunction with the museum's exhibits to provide a very chilling insight into the Apartheid system.
Boulders Beach
On a lighter note, Boulders Beach is another excellent place to see. It is located about 3 kilometers south of Simon's Town. This area is beautiful and picturesque, featuring a lot of sandy coves and large boulders. There is a particular area in Boulders Beach that is home to a colony of African penguins. There are about 3000 currently residing within the colony. You can observe these penguins at Boulders Beach and also from the boardwalk located at Foxy Beach.
Kirstenbosch Botanical Gardens
The Kirstenbosch Botanical Gardens are another absolute must-see if you travel in South Africa. These impressive gardens are located on Table Mountain and are an expansive 500 hectares in size. The gardens overlook the Cape Flats and False Bay and they merge almost imperceptibly with the natural fine bush vegetation (fynbos) that surrounds them. One of the best known features of the gardens is the wild almond hedge which was originally planted in 1660 by a group of French refugees who were employed for the task after being shipwrecked on their way to Madagascar.

Signal Hill
Signal Hill is another great attraction that you don't want to miss. Its summit, at an elevation of 350 meters, offers magnificent views. At night, the views become even more impressive. Signal Hill was a lookout point for the early settlement, and it was upon the summit where flags were raised whenever a ship was spotted. This gave the citizens living below the time they needed to clean up and prepare their goods for selling.

These are just a few of the amazing things you can see and experience during your travel in South Africa. The trip may cost a little more than others but for the experiences you'll have on the trip, the souvenirs and memories you'll take home, the money you spend will be worth it without a doubt.


-Subscribe to get free updates via RSS or email, follow us on Twitter or find us on Facebook-