Travelers With A Cause, The Rise Of Humanitarian Tourism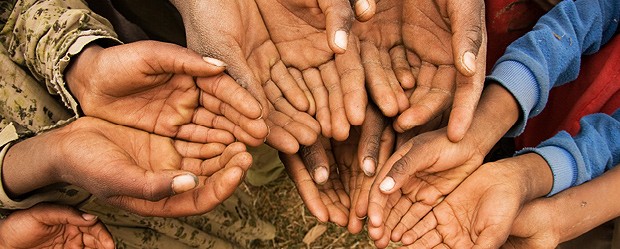 Have you ever considered making a positive impact on the world while taking a vacation? Well, that's exactly the concept behind a recent trend known as humanitarian tourism. The idea behind humanitarian tourism is combining a holiday trip with the theme of contributing to an important social cause.

The benefits of humanitarian tourism are immense and can lasting effects on all parties involved. The cultural exposure to a new culture in a different country is always an enriching experience, and to combine that with an aspect of social work can give a vacationer a much stronger sense of accomplishment and contribution.




There are programs that help facilitate such vacations. Programs usually educate individuals on the lifestyle and cultural norms of the areas in which the trip will take place. There is usually a vetting process as well, to ensure that only people who are actually interested in helping impoverished areas are able to participate in the program.



The nature of humanitarian tourism implies a level of sacrifice. Unlike a regular vacation in which the focus is on relaxation and not working, this type of holiday often involves volunteering for hard work in uncomfortable environments. The reward for such dedication is a visceral perspective into the daily lives of another people, the sense of satisfaction for doing something generous and positive for the world, and hopefully a renewed commitment to social justice around the globe.



The scope of the work that volunteers participate in can be varied. Different programs may include cooperating with relief efforts by distributing food packages and blankets, organizing programs for tribal and indigenous cultures, hosting food and dance festivals, or raising money through fundraisers.



Here some options for those interested in planning a trip:
Gap Adventures – Very popular and well known, Gap Adventures runs one and two week tours that assist local communities in developing sustainable economic activities. There are house stays when it can be arranged and there are over 15 different trips to choose from.
Micata AmericaShare – This is a trip to Kenya's capitol of Nairobi. Volunteers help with many different tasks in the slums of a town called Mukuru.
Elevate Destinations – Elevate Destinations is all about different projects, many of which focus on rebuilding areas that have been devastated by natural disasters. There are three trips a year to Haiti for rebuilding after the Earthquake.
Tribewanted – Tribewanted is a sustainability driven program. Volunteers are considered tribesmen, and commit a month of their time helping people in developing nations. Areas are of stay are villages and the services include everything from construction to medical care and microfinance.
Global Volunteer Network – A rather large program with a scope of over 20 countries. Volunteers sign up or at least one week, often more. The work provided sees travelers placed in schools, doing AIDs relief work, and in orphanages, conservations and immunization clinics.
Along with these organizations, there are many non-profits and NGO's that have popped up in the recent decade to become a part of this growing corporate community of conscious travelers! While there are certain comforts that are sacrificed when partaking in a trip like this, the experience usually outweighs the temporary discomforts. The impact on the local communities is what makes the whole experience very much worth it.


This is a guest post by Ashley Williamson a part-time guest blogger and a private tour organizer. She is currently working for a tourist information office in Wisconsin.
-Subscribe to get free updates via RSS or email, follow us on Twitter or find us on Facebook-