GEAR : Minimal Solar Battery Charger for Flashpacking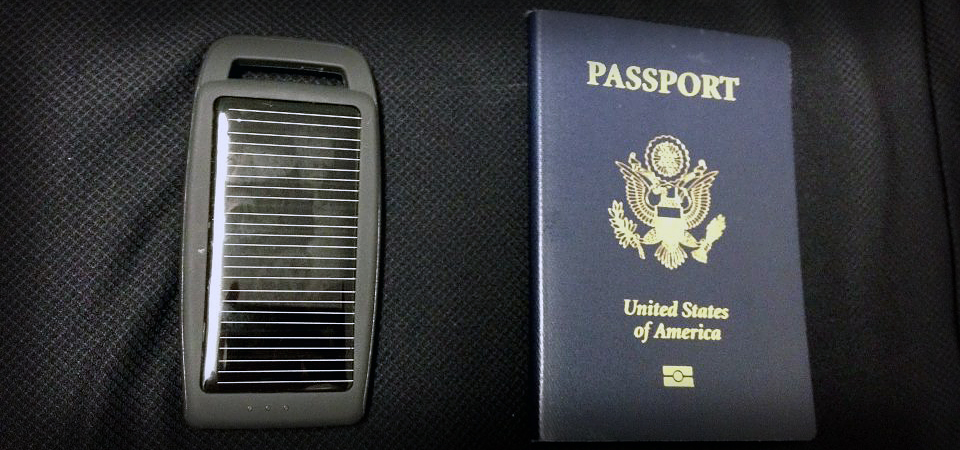 To all flashpackers and now most backpackers, a power source for their gadgets is just as important as a reliable internet connection.


But getting power on the go while in transit or trekking can be impossible…
This first world problem for travelers is no more with the Sunpak Sc-800 Solar Battery Charger.
There is no shortage of portable solar chargers for travel but I haven't been able to find the perfect one for my backpacking needs until now.
The Solar Joos is arguably the highest quality and most powerful on the market but its also $150 and the size of an iPad.
There are also many smaller solar chargers similar to the Sunpak SC-800 but most are very cheaply made and the primary function rarely works well – charging via the sun.
The Sunpak SC-800 is extremely thin, lightweight (smaller than an iPhone 4) and encased in a rubberized matte black plastic. It holds an 800mAh lithium-ion battery, which is excellent for a charger of this size and weight and charges an iPhone 4S to 40%.
It will charge almost any USB powered device with the exception of iPads and laptops.
These solar chargers would be perfect attached to a backpack, daypack or even your hip to be left alone and forgotten until the need comes for emergency power. The Sunpak SC-800 comes with multiple cables to use with but the device itself has a standard USB and micro USB ports for universal compatibility.
Although the company claims 8 – 10 hours of full sun charging, I have experimented it to be nearly twice that with REGULAR use (not just sitting in blazing sun at just the right angle). Which is still quite good, compared to the more expensive Scosche which takes 40 + hours. They can also be charged via USB which takes about 3 hours.
Considering the incredible low price of just $9.99, I had reservations of its usability but decided to buy it anyways because of the sleek look. While the product build doesn't feel cheap, its no Apple but its definitely decently made and functions very efficiently. I highly recommend this gadget solar charger for travel.


-Buy now for $9.99



-Subscribe to get free updates via RSS or email, follow us on Twitter or find us on Facebook.